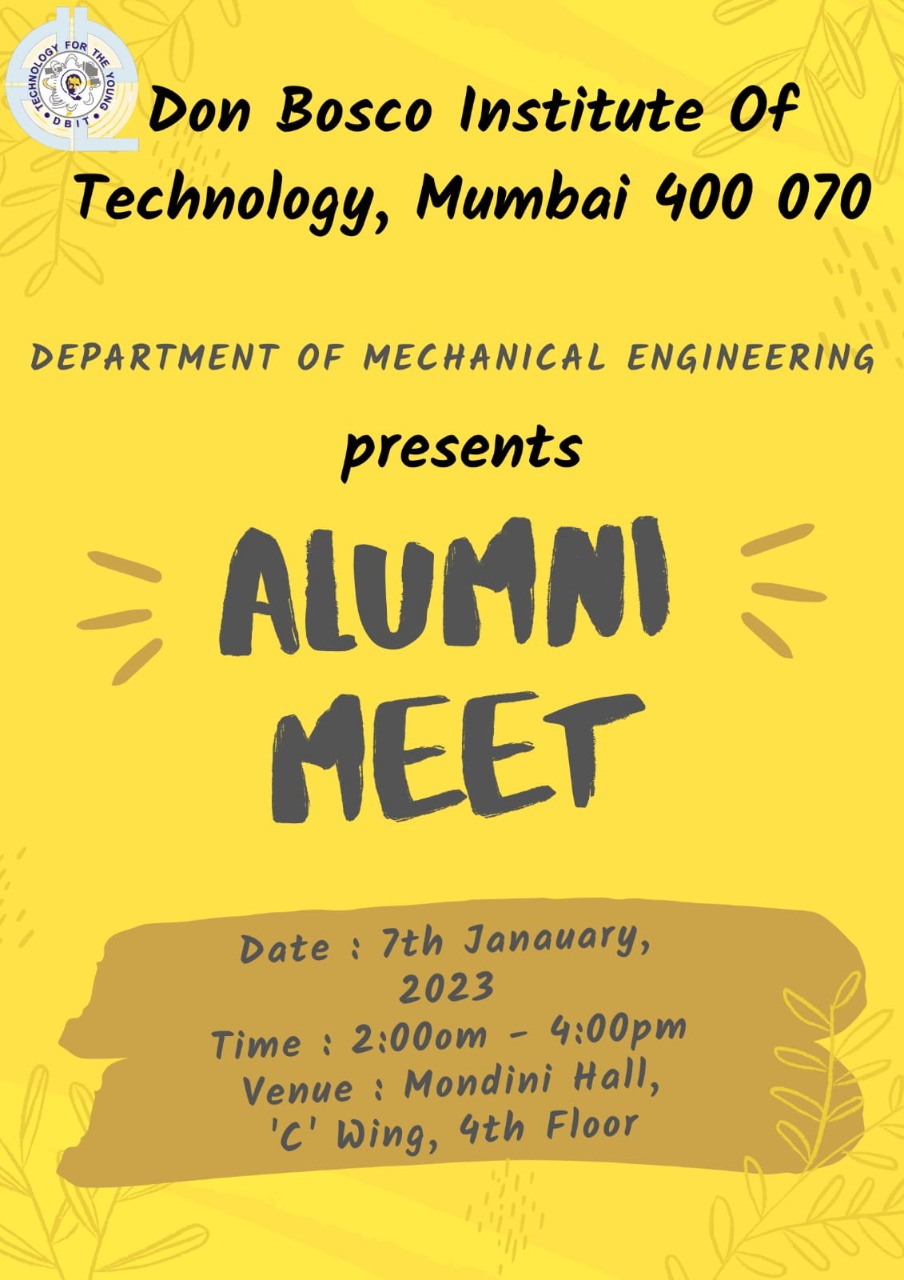 Mechanical Alumni meet on 7th Jan 2023
Dear all, Mechanical Department is oraganizing the Alumni meet on 7th January 2023. Mechanical Alumni are requested to register for the same using following link.

Registration Link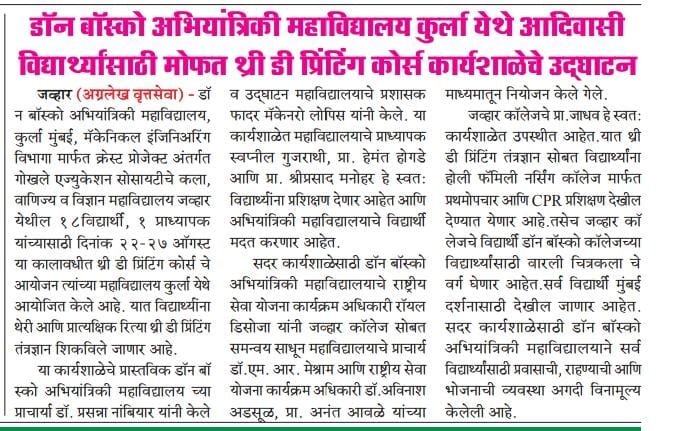 3D printing Workshop DBIT, Mumbai
3D printing workshop was organized for the students of the Jahavar College. It was conducted by the Faculties of the Mech Depatment.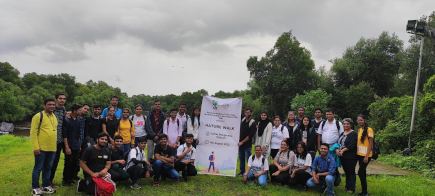 Godrej Nature Walk By SIE & NSS
Sie (social innovation for environment) along with NSS gatherer together 35 nature enthusiasts and 3 faculty for a nature trail in mumbai's 2 largest lung - Mangrove forest conserved and maintained by Godrej since 1940s.